| | |
| --- | --- |
| Posted on 28 September, 2016 at 11:10 | |
There is enormous disagreement around whether enough Australians are being drawn in to accounting and whether there are enough, or too many, jobs in the pipeline.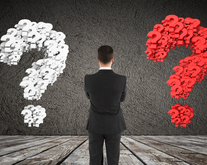 Recruitment firm Hays, for example, released in late 2015 a report that said demand for accountants is so high that the industry has been future-proofed. Architects and salespeople were another two stars of the lucky list of in-demand career paths.
A safe career choice?
The Australian Financial Review reported that while accounting was once considered a safe career choice, the numbers now tell a different story. A research study sourcing its information from the Department of Education, Department of Employment, and Graduate Careers Australia said for each Australian studying accounting, there were now 2.5 foreigners studying accounting at Australian institutions.
Then there is the fact, from the same report, that the number of Australian students taking accounting has fallen by 20% from 2001 to 2012. And the number of international students finishing undergraduate accounting degrees rose by 500% in the same time period.
Read more at: https://www.icas.com/ca-today-news/aussie-accounting-future-proof-or-failure-to-launch
Categories: None