| | |
| --- | --- |
| Posted on 23 November, 2015 at 10:05 | |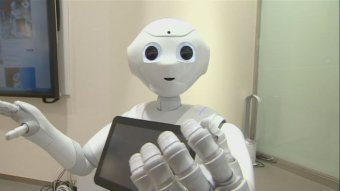 Technology could make almost 40 per cent of Australian jobs, including highly skilled roles, redundant in 10 to 15 years, a new report has found.
While automation had already replaced many jobs in manufacturing, agriculture and mining, in the coming decades industries such as the health sector would also be impacted, it was found.
"Health is an especially significant area likely to be impacted, through automation in clinical data and predictive diagnostics (analysis roles), to robotics assisting in areas from surgery to nursing and from hospital logistics to pharmaceutical dispensary," the report said.
The report found that advances in technologies such as cloud computing, artificial intelligence and big data were largely driving the change.
With approximately a quarter of Australians employed in jobs involving driving, the patenting of a driverless car by Google, enabled by big data, could profoundly change the labour market, the report found.
- Read more at: http://www.abc.net.au/news/2015-06-16/technology-could-make-almost-40pc-of-jobs-redundant-report/6548560
Categories: None