| | |
| --- | --- |
| Posted on 23 November, 2015 at 9:45 | |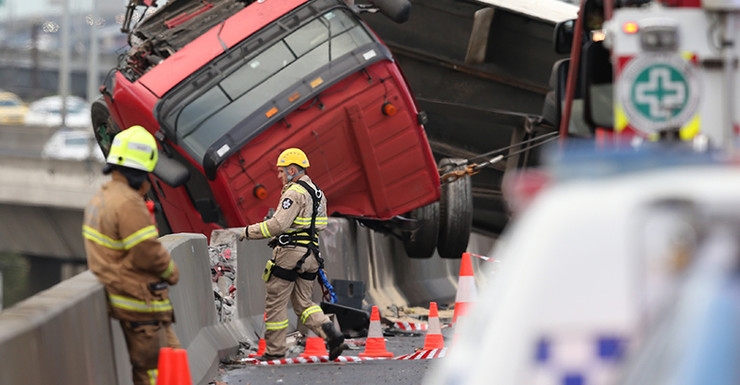 If you're a truck driver, postman or warehouse worker then unfortunately you have one of Australia's most dangerous jobs.
Trucking workers have the most dangerous job in Australia, with more fatalities than any other industry, according to a new report by comparison website lifeinsurancefinder.com.au.
Sixty-five transport and storage workers were killed in one year, accounting for almost one-third of all workplace deaths in Australia.
Agriculture and fishing was the second most fatal industry given tough working conditions at sea as well as heat exposure.
Six deaths were recorded in the retail industry for the year, becoming a more dangerous job than those in electricity and gas services.
Australia's top 10 most dangerous jobs
1. Transport, postal and warehousing – 65 deaths
2. Agriculture, fishing and forestry – 53 deaths
3. Construction – 30 deaths
4. Manufacturing – 18 deaths
5. Public government/administration, safety and defence – 13 deaths
6. Mining – 7 deaths
7. Retail trade – 6 deaths
8. Professional, scientific, and technical services – 6 deaths
9. Wholesale trade – 5 deaths
10. Electricity, gas, water and waste services – 5 deaths
Categories: None