| | |
| --- | --- |
| Posted on 23 November, 2015 at 9:40 | |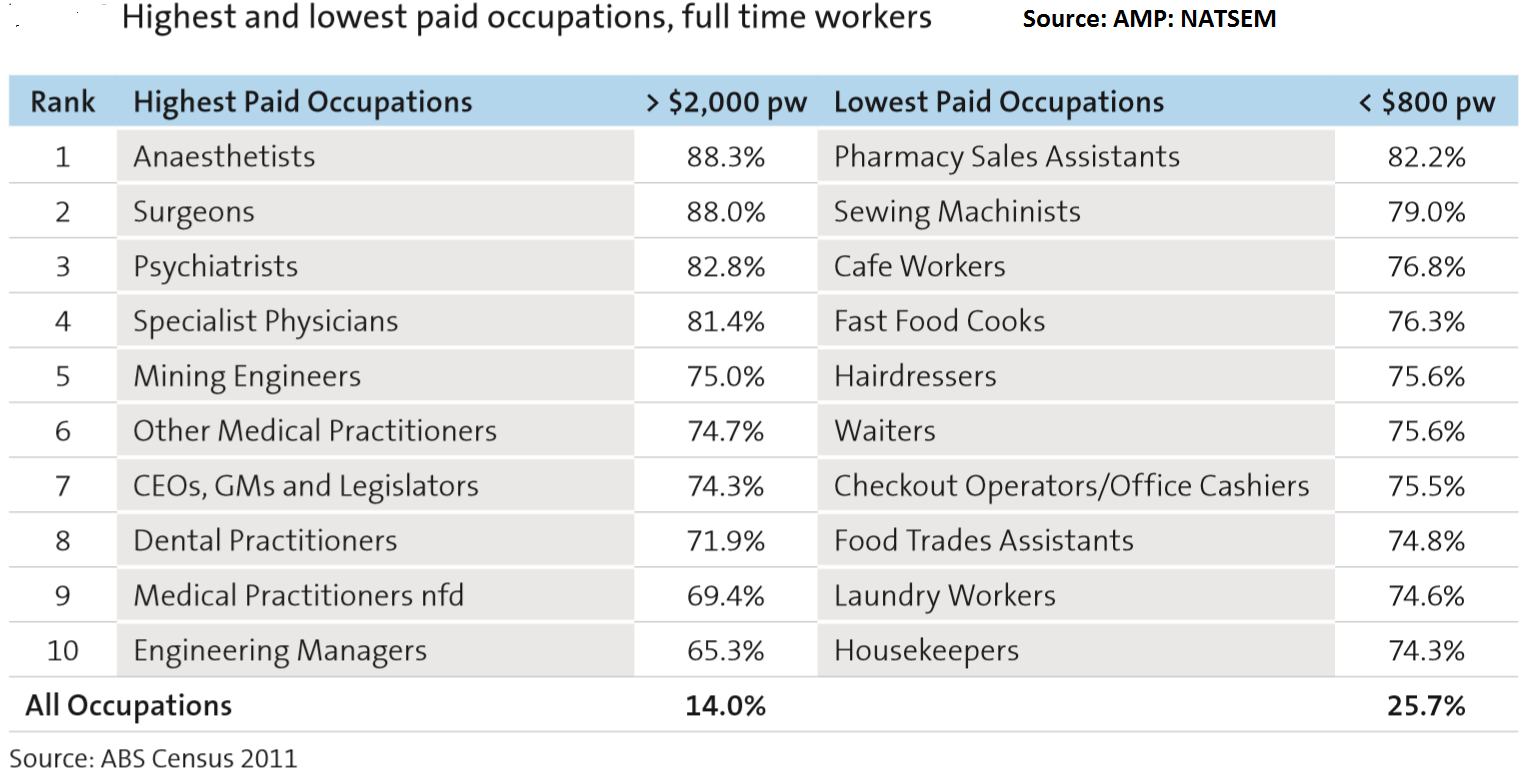 The highest paid are represented by the share of persons earning more than $2,000 per week ($104,000 per year), while the lowest paid occupations by those earning less than $800 per week ($41,600 per year).
The highest paid occupations are all professions and dominated by medical professions.
Anaesthetists are on top with with 88.3% earning over $2,000 per week. They are closely followed by a range of other medical specialists.
The lowest paid occupations are services workers. The lowest paid occupation are pharmacy sales assistants with 82.2% earning less than $800 per week.
The relationship between hours worked and incomes generally holds true, so those occupations that had higher incomes (managers, machinery operators and drivers, technicians and trade workers) generally worked longer hours.
The exception to this was professionals, who had the highest incomes but had 55% of people working 40 hours or more, the lowest of the high group.
Categories: None